I've made some reasearches during the weeks.Generally, about concept arts and drawing tutorials.
Tutorials :
Gnomon - Introduction to Digital Painting in Adobe Photoshop
The Techniques of Feng Zhu
Gnomon - Basic Perspective Form Drawing by Scott Robertson
Gnomon - Creating Unique Environments by ScottRobertson
Gnomon - Rendering Hi-Tech Architecture by Ryan Church
Gnomon - Adobe Photoshop for Digital Production
The Gnomon Workshop - Introduction to Corel Painter Concept Art Workflow by Ryan Church
All tutorials on high level and really helpful. Even for beginner like me. Especially about 1,2,3 point perspective for me was crucial. The biggest point in tutorials that they are isnpiring you to move forward, because after watching this tutorials your brain starts repeating : "do it, I want to learn how to do it". Watching tutorials helps, but doesn't make you CG artist or in this case concept artist :) (c) Alan
Concept Arts :
My project based on novel "20000 leagues under the sea". I've been searching for underwater concept arts. I didn't find many of them. But I have from Ruben DVD : "The blue planet" helps me to understand sea depth environment.
Robert Simons :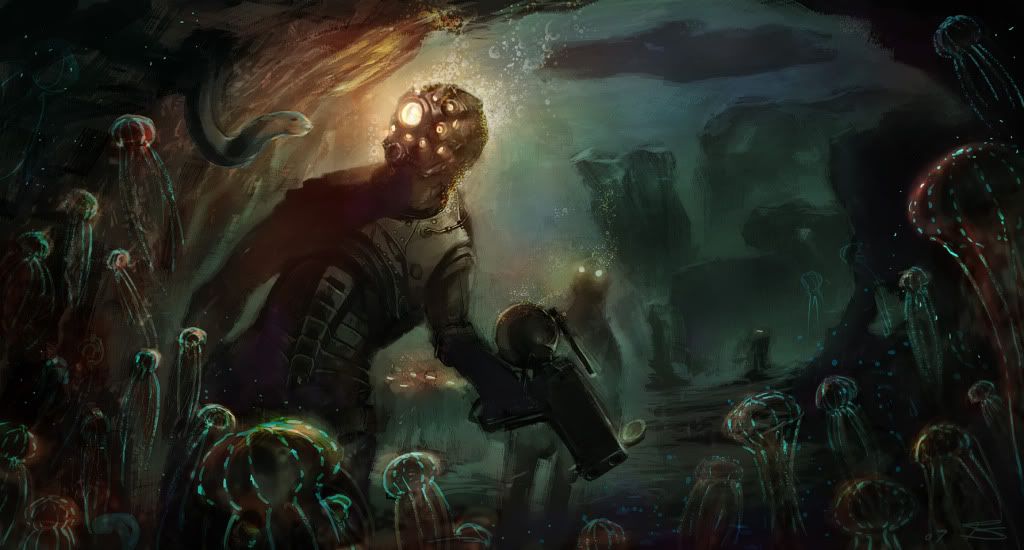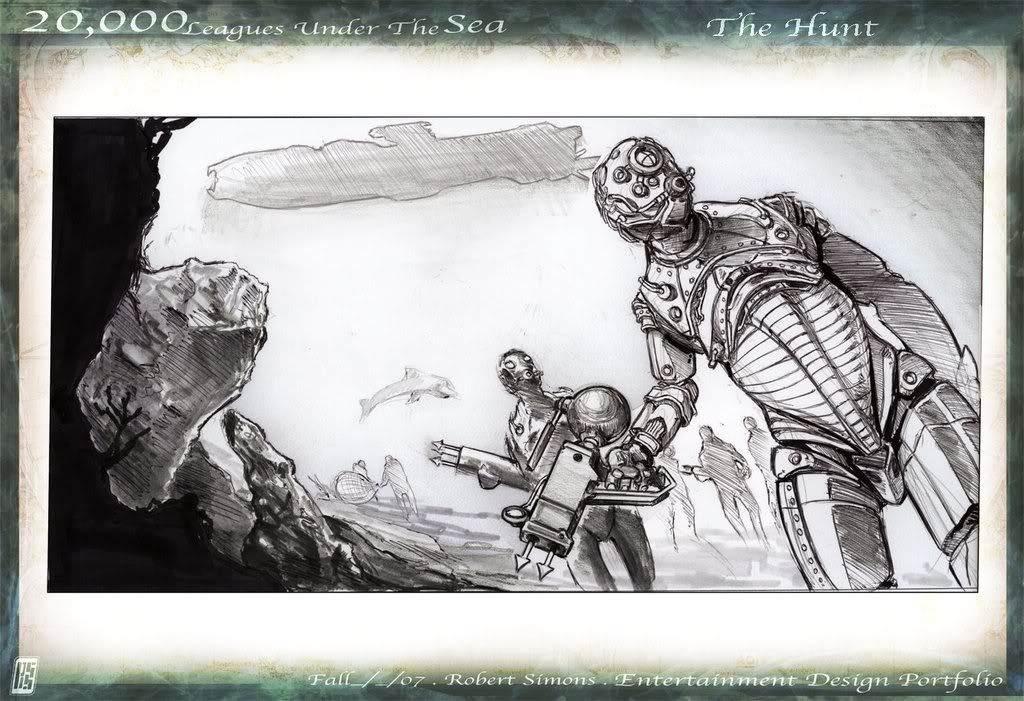 I need to produce a space or an environment. I need to show good perspective and narration. Alan said that we need to produce screenshot from the film.[It was not an order, but really helpful advice, thanks). It is static, but it's clear what is going on there. I think it is crucial when picture is readable.
So, I've been searching for concept arts with strong perspective and atmosphere. And read my source materila again and again.
Ryan Church.
Dylan Cole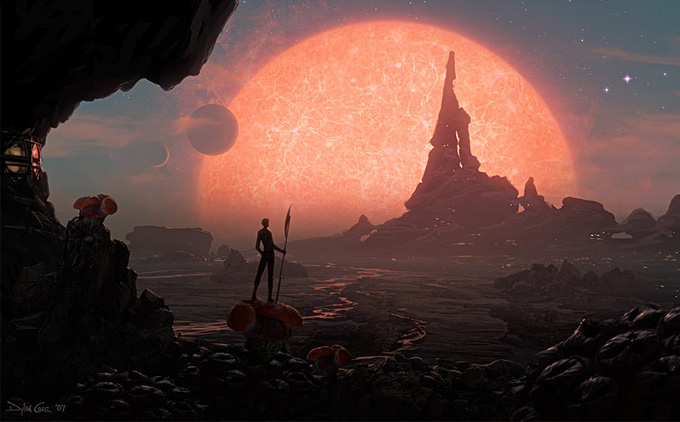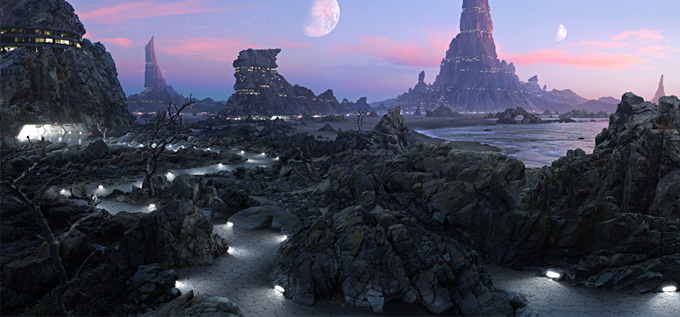 Matrix
Jung Park
References :
http://www.ryanchurch.com/
http://conceptartworld.com/?p=2517
Google.com
http://www.thegnomonworkshop.com/