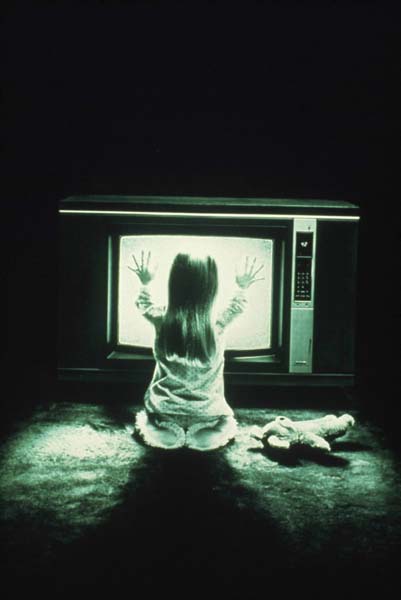 Poltergeist is a 1982 film directed by Steven Spielberg.

The film "Poltergreist" is a remarkable example of the mystic horror, which is able to frighten even nowadays. The plot was made out by Steven Spielberg. I must admit, that composition deserves a separate award: twenty minutes until the end, when you are ready to relax, suddenly, you receive another hit on your head with additional horror. The excellent special effects make this film look good even in the present days. The film is still popular. I think, first of all, that this happened, because it was parodied in the film "Scary Movie 2" 2001 by Keenen Ivory Wayans. Parody is, to an extent, an indication of high quality of original.

Of course, content of the film is not deep – even in the other world the souls continue suffering and feel emotions. Don't be a greedy and don't try to connect to the other world. And you don't try to build own happiness on the bones of others (the little town, where are living the family is built on the graveyard). In my opinion, Spielberg also represents his own attitude to the television.

Overall, the film "Poltergeist" is qualitative.